2021年01月01日
●Season's Greeting 2020-21
My 2020 has started from the travel 100 thousand Enthusiastic "Camp nou" and Once in the Hundred Year Exhibition"Leonard Da Vinci".
Then, Covid-19 impact changed the world to refraining of going-out and promotion of remoteization.
"Do what we can now" is important.
In 2021, I will focus on adjusting the environment and abilities that surround me in order to "enjoy 10 years ahead".
May 2021 be a good year for you !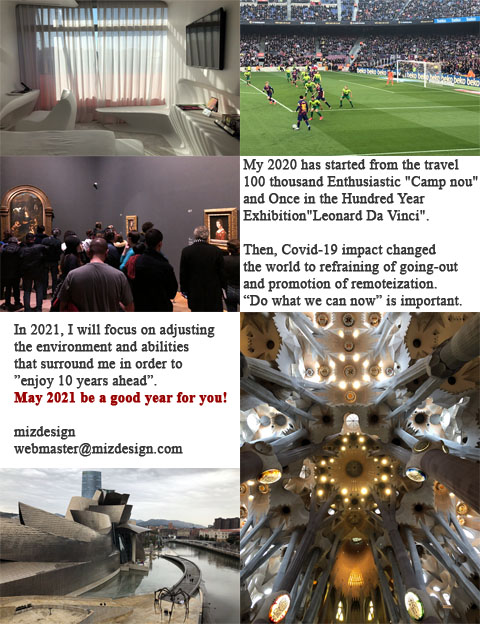 Posted by mizdesign at 2021年01月01日 23:31